Why do customers choose Anglia?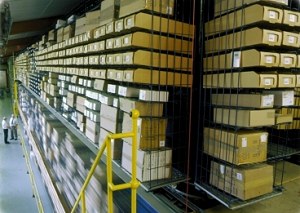 Anglia's customers are constantly striving to reduce costs without sacrificing product performance or quality. Anglia assists them through:
Inventory : a balanced inventory across all types of electronic component minimises the number and cost of purchasing transactions. The breadth and depth of stock minimises the need for back orders or placing multiple orders on multiple vendors.
Service : with one of the UK's largest field sales teams in electronic component distribution, Anglia meets more of its customers face-to-face and every customer is important, however large or small. By getting to know customers more closely, Anglia is continuously improving its service. 50 internal sales and customer service staff provide friendly, efficient and effective commercial support.
Technical support : enabling customers to reduce product size and cost are the key goals of every aspect of Anglia's technical support service. This means an effective sampling service, expert technical advice from well-trained product specialists, face-to-face guidance from field applications engineers and, unusually for a distributor, the support of an electronics design team experienced in power conversion and management, embedded microcontroller applications, FPGAs, analogue design, and PC applications.